Regular price
Sale price
$32.99
Unit price
per
Sale
Sold out
Lekithos® Organic Sunflower Lecithin Liquid is our flagship product, being one of few certified USDA organic lecithins on the market. Sunflower Lecithin is a viscous brown-colored liquid naturally rich in phosphatidylcholine and essential fatty acids. Each serving of our sunflower lecithin contains 2100 mg of Phosphatidyl Choline and 1000mg of Omega-6 fatty acids.
This can be used as either a nutritional supplement or as a plant-based emulsifier in baking and other food items.
Lekithos® Organic Sunflower Lecithin Liquid is made using a mechanical, cold-pressed, and solvent-free extraction process. The Organic Sunflower Lecithin is from Spain.
Supplement Facts

32 servings per container (16oz)
Serving Size
1 Tbsp. (15ml)
Amount Per Serving
Calories
120
% Daily Value*
Total Fat 14g
18%
Saturated Fat 2g
10%
Trans Fat 0g
Total Carbohydrate 1g
0%
Protein 0g


Vitamin E
5%
Magnesium
4%
Phosphatidylcholine 2100mg
**

Phosphatidylinositol 1680mg
**
Phosphatidylethanolamine 910mg
**
Linoleic Acid (Omega-6) 7560mg
**
Oleic Acid (Omega-3) 3500mg
**
*Percent Daily Values (DV) tells you how much a nutrient in a serving of food contributes to a daily diet. 2,000 calories a day is used for general nutrition advice.
View full details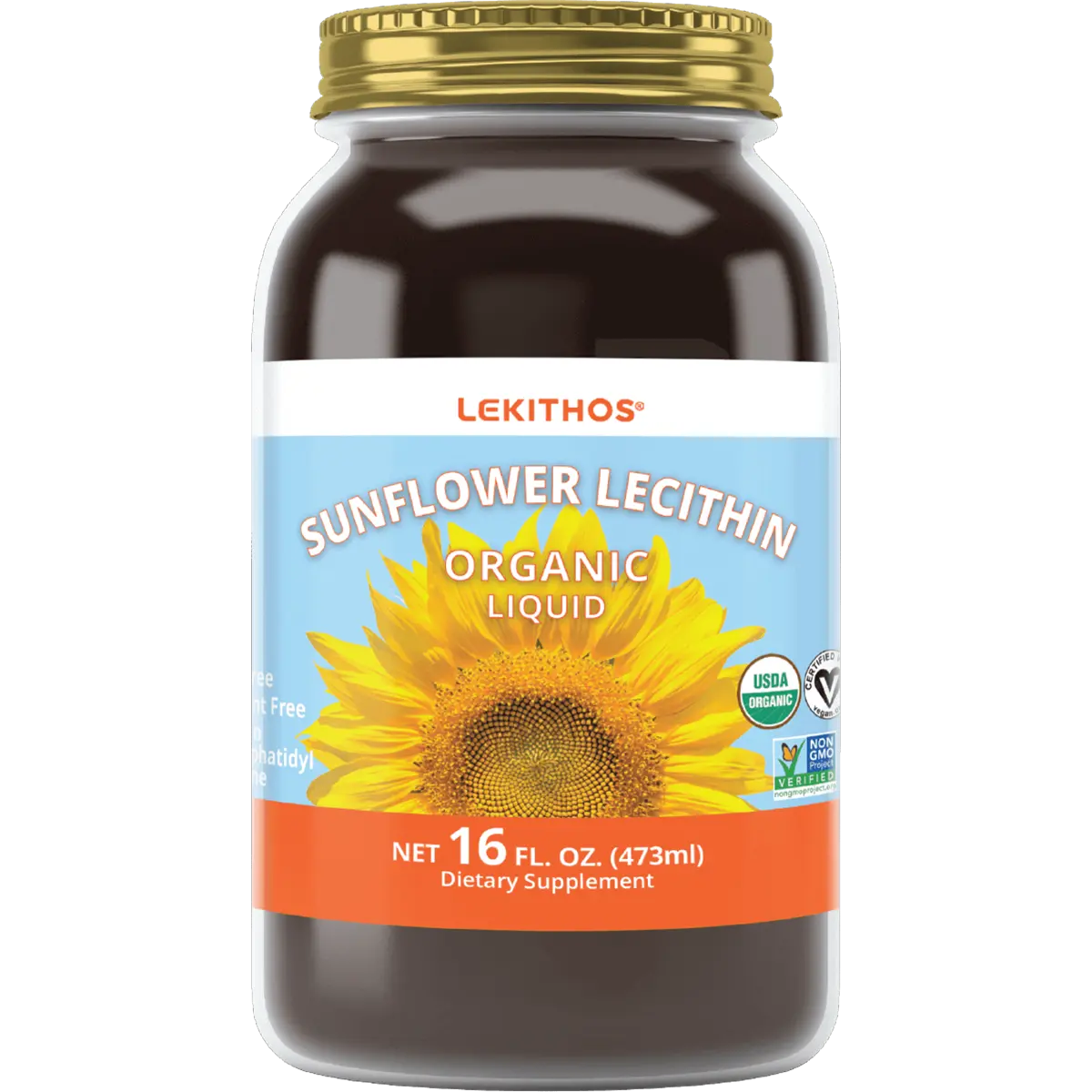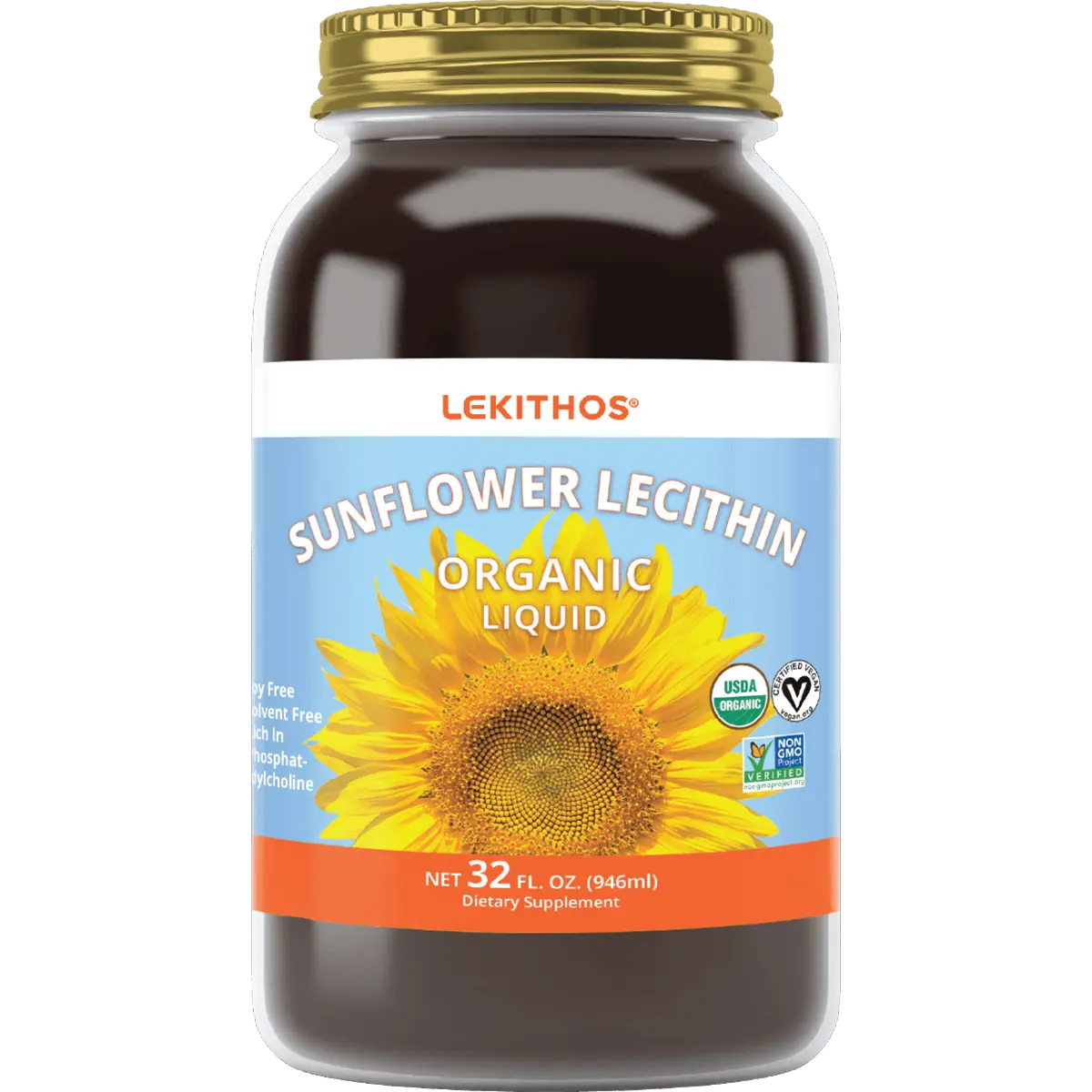 I love them!
I love these products and will continue to buy and recommend them.
Excellent quality
Glad to have a non-soy organic product. Would purchase again.
Pricey, but it's the best!
We use it to make the smoothest, creamiest, all organic, no sugar, all around best chocolate! It's a staple for us!
Awesome!
This is by far the best method I have found for getting natural digestible choline! It tastes sweet and nutty and is easy to take by the teaspoon with meals. It took me a while to build up my dosage but I am starting to feel a difference, and it is much better than all the synthetic choline supplements I had tried previously. Really happy with this healthy product!